When I develop a product for sale it HAS to be something I and my family use and love. We live in the Midwest where it gets insanely cold and dry during the winter, leaving our poor skin feeling dry and unloved.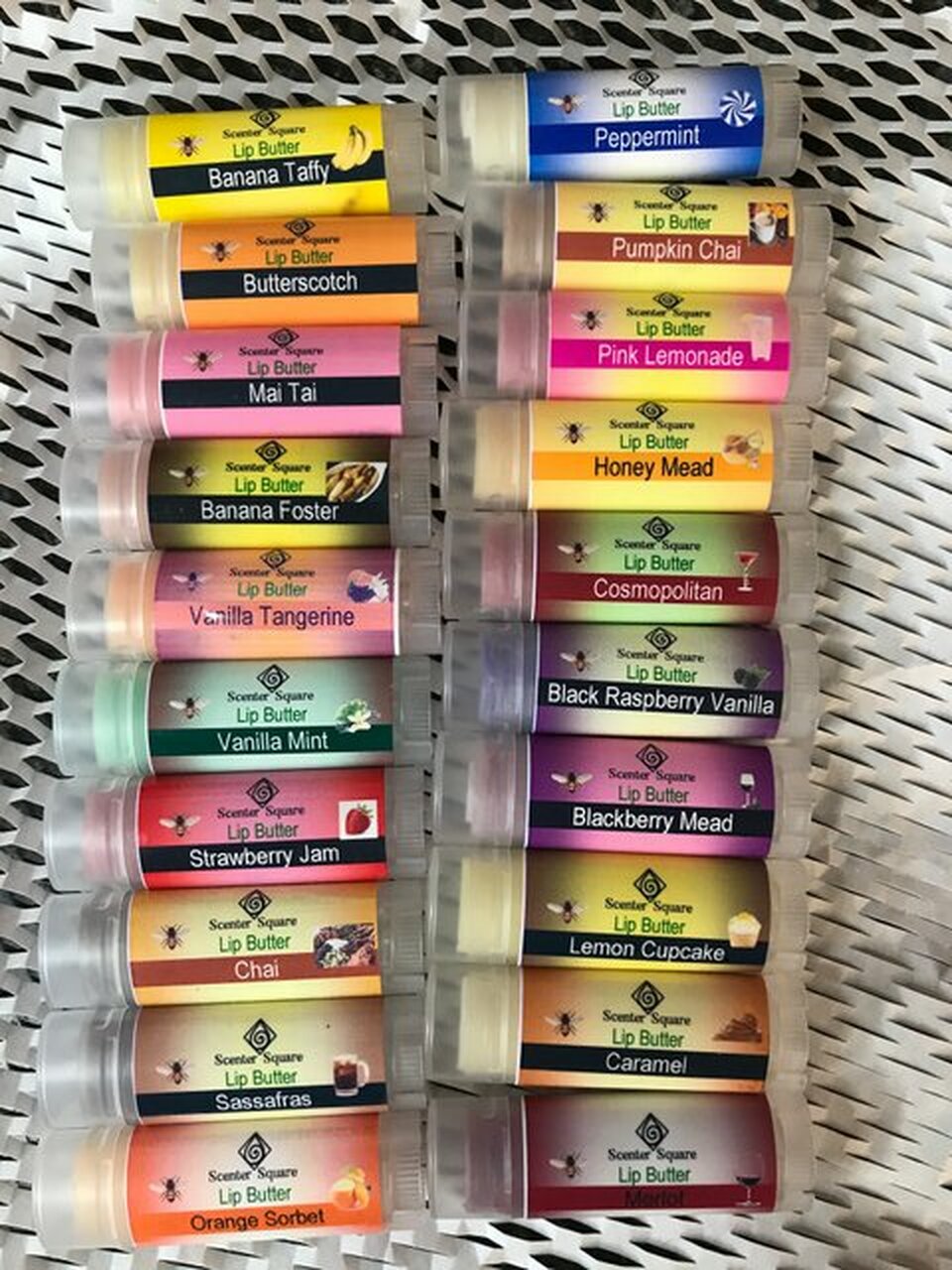 https://scentersquare.com/quick-flavor-pick-lip-bu...
Though it seems simple to create a lip butter, it is one of the more complicated projects I ever embarked on. A tiny tweak here and there makes a world of difference between something that smells great, tastes wonderful and smooths on perfectly versus one that misses the mark entirely. It has to do all of this while surviving the heat of a pocket during a summer day or sitting in the car in the coldest of winters. That is a tall order!
After dozens and dozens of formulations I found it! This lip butter is great on hands in a pinch too! and on the ends of your hair if very dry - but that is another discussion =D.
I love imagining new flavors. Each week during the Bristol Faire I would come up with several new flavors. Most of the flavors had some nod to our favorite fantasies and to the faire. Honey Mead, Sassafras, Blackberry Mead, Merlot and many other realistic flavors keep our imaginations satiated between weekends.
Here's a recent note from a long time Faire Friend that made my day:
"I am in LOVE with your lipbutter. I don't know why I never purchased them at the Ren Faire. I cannot stop using it. I'm also addicted to your Absinthe candle. Everyone keeps complementing the scent. Witches Brew is my all time fav, but Absinthe is a very close second. Thank you for all the work you put into your craft. Have a wonderful day!"
What is your favorite flavor?