For the past decade I have been honored to provide hand dipped Bayberry Wax Taper Candles to those who cherish special traditions. I am from New England, where Bayberry Wax originated as a fuel to provide bright light through long winter nights. As other fuels became more widely used, and later the advent of electric light the use of Bayberry Wax fell out of favor, remaining mainly for use through winter holiday tradition.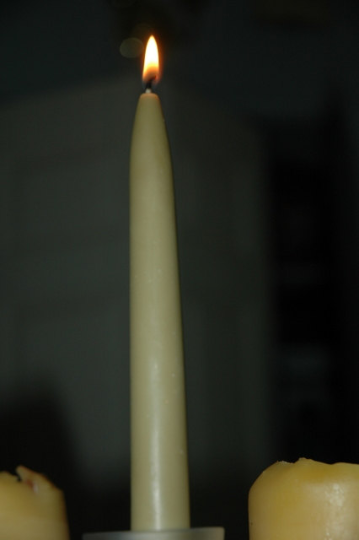 The change from Bayberry Wax to other sources was logical. It takes at least 15 pounds of bayberry leaves to make a single pound of Bayberry Wax. Settlers had to grow or forage leaves, then painstakingly boil the leaves in kettles over open fires to melt the wax from the leaves. Then the liquid was cooled and skimmed from the surface of the water where it often required additional cleaning to burn well.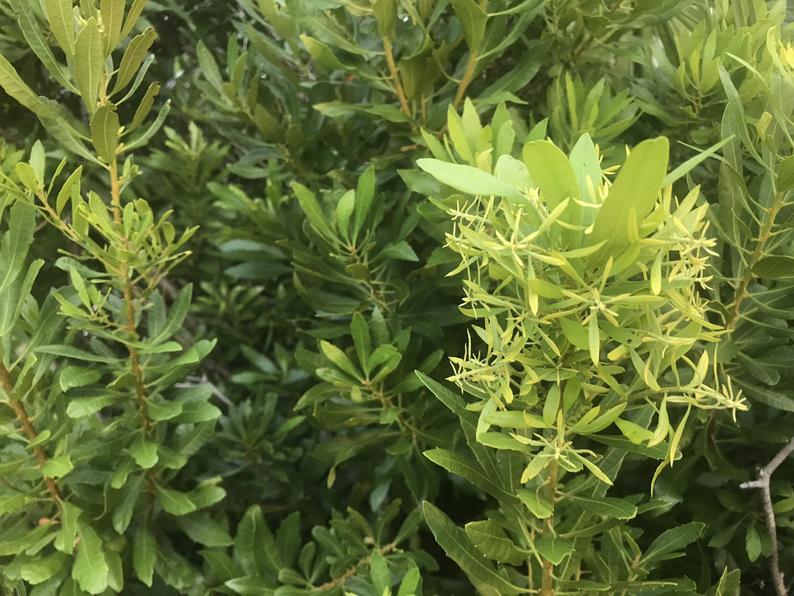 The Bayberry Candle Legend
This Bayberry Candle comes from a friend,
So on a Special Occasion
burn it down to the end.
For a Bayberry Candle burned to the Socket,
Will bring joy to the Heart and gold to the pocket.
Tradition calls for a bayberry taper candle to burn from beginning to end in a single session to release the intentions. Since Bayberry Wax burns very slowly, most people need to plan for an entire day, and stay up well into the night to see the tradition through. My 8 inch hand dipped tapers burn for between 1 and 2 hours per inch, so plan accordingly! Light in the early part of the day to ensure it has time to shed its glowing light and release its magic.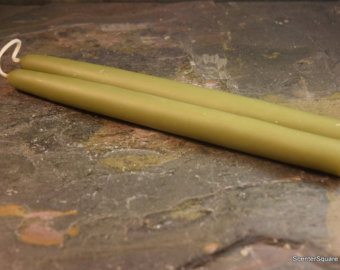 If an 8 inch taper is too much time commitment, I make 4 inch tapers that burn in approximately 2 hours. These have become extremely popular with my customers! I often include one with candle orders just to offer a bit of intention for health, wealth and good fortune to you whenever you may feel the need.
No matter the size, each taper candle is made exactly the same way. I melt large vats of bayberry wax and string miles of cotton wick onto a frame that is dipped over and over into the melted wax to slowly build layers to the final thickness for the candle. I never add scent or color, so you get the variable color of the natural wax. The only thing I d add is a little pure yellow beeswax to keep the tapers from shattering. Bayberry wax is very brittle by itself, and does not burn well.
Sometimes the candles look bumpier than others if the wax decides to cling a bit differently. All of this rustic charm only adds to the special feeling you get when lighting one. Every single candle is completely unique. It takes from 15 dips for a mini taper to 30 or more for a large taper. I make these year round for people who delight in the authentic tradition.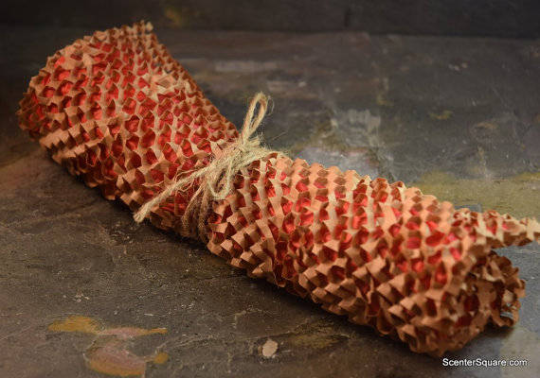 When packaging your tapers for shipment, I wrap in a colored tissue paper and enclose the joined pairs in a wrap of honeycomb paper tied with a length of twine. This year the honeycomb paper is white. Tissue paper used inside is either dark blue or teal. I may pick up some holiday red or green to rotate in also.
Mini tapers are packaged in the cute little muslin fabric bags just like at the Renaissance Faire.